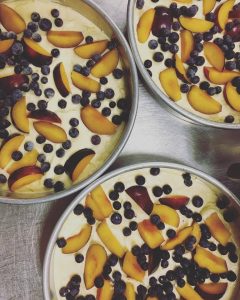 Baked goods with the best ingredients.
All-natural. Seasonal. Organic.
Check out our menu in the link above. If you do not see something you want, shoot us an email and we'll try and make your pastry dreams come true.
Now selling our baked goods on Astoria food truck The Breakfast Shack! Check out our instagram page for menu updates!
Catch us at the Queens Craft Brigade on August 12, 2018!